WAREHOUSE MANAGEMENT SYSTEM(WMS)
 Warehouse Management System (WMS) is a software solution that offers visibility into a business' entire inventory and manages supply chain fulfillment operations from the distribution center to the store shelf.
WMS OPERATIONS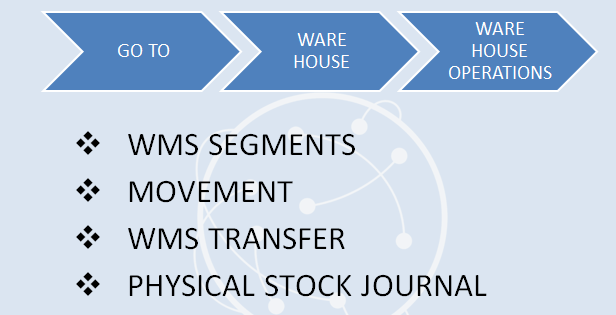 WMS SEGMENTS
Go to Warehouse>>WMS Operations>>WMS Segments
Click '+' to create new segments
Select the Location type–Basic or Advanced
Similarly fill in the details for the Shelves and Storage Units.
Once all the process is completed the same will be reflected on the WMS Segments List.