Step 1: Go to CRM > CRM Operation > file proposal
Step 2: Click on (+) to create new document.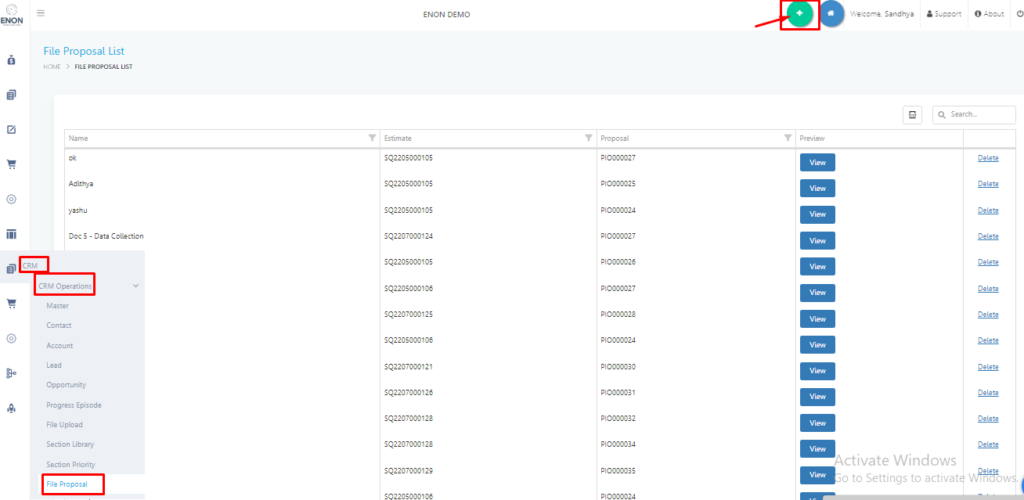 Step 3: Enter Name and Hit on 'Add'.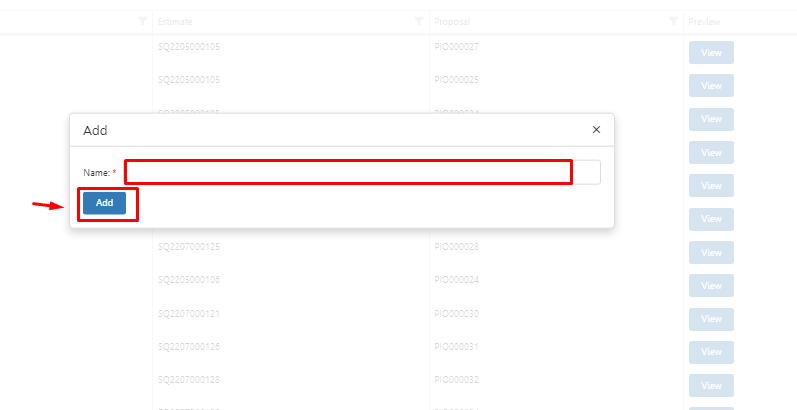 Step 4:In proposal heading choose the estimate from sales quote.

Step 5: Select proposal (document from section priority module).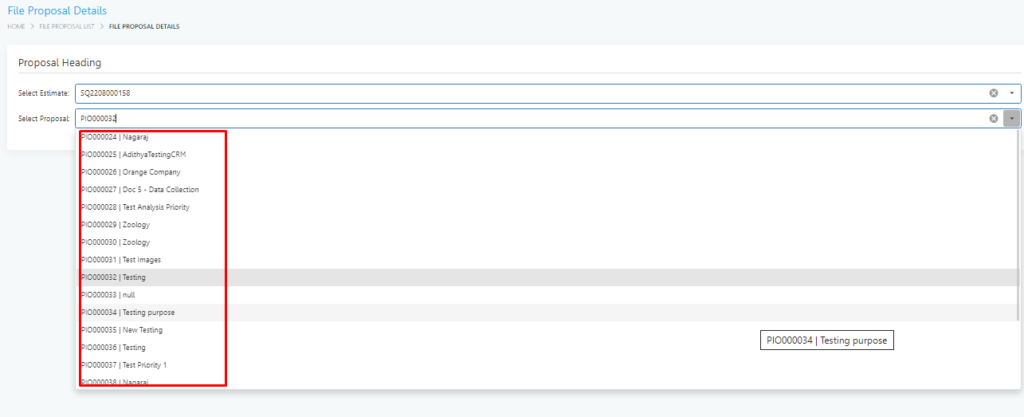 Step 6:Go back to the file proposal screen, click 'view' to examine all details in the section priority of the selected document .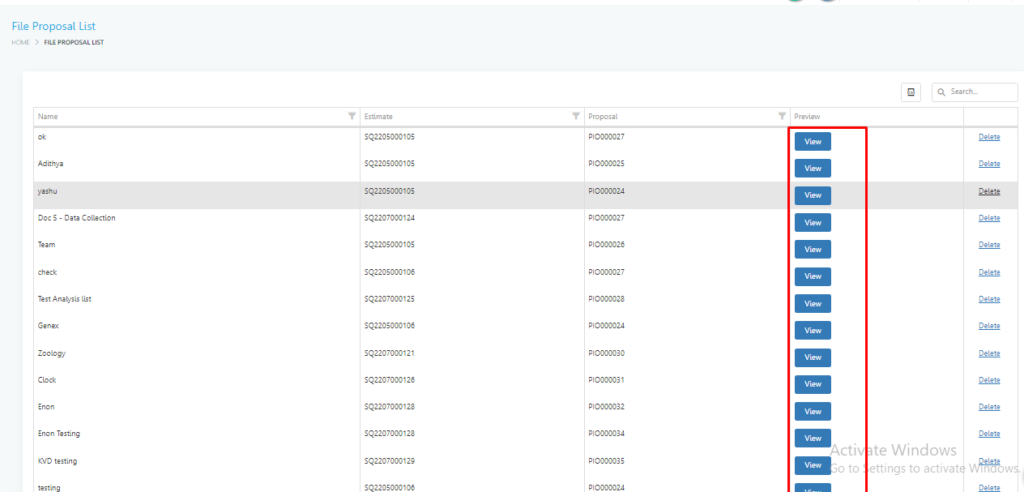 Step 7:The printable view will appear. You can save it as a.pdf file and then click on print tab.