Master is the only place where it stores the entire document in one location.
Step 1: go to CRM > CRM Operation > master.
Step 2: Create the new master section by hit on (+) .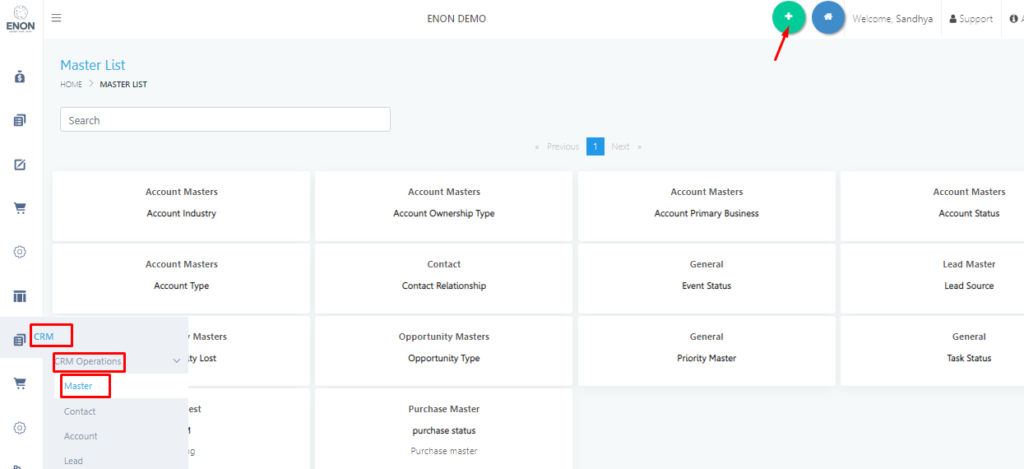 step 3: once you click on (+) then dialog box will appear on the screen then add type id ,sub type id , description then press add to create new master.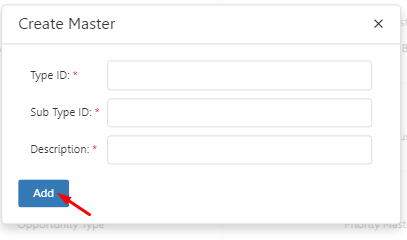 step 4: In master you can create list of masters. i.e Opportunity Lost, this master connects to opportunity status field in Progress Episode module.

step 5 : In the progress episode module .