An invoice is an payment sent by the vendor to their buyers once the order is confirmed.
A purchase invoice is an invoice that is used in conjunction with a purchase order. It is used to indicate how much money the buyer owes to the seller. Purchase invoices are also commonly known as bills, statements or sales invoices.
1.Go to Finance-> AP-> Purchase Invoice
2.Click on "+" button to create new document.

Select the Vendor code from the search box & select the PO number from the Dropdown menu.
Lines will be created once the PO number is selected.
By clicking on (+) button user can add service item/deposit in line level.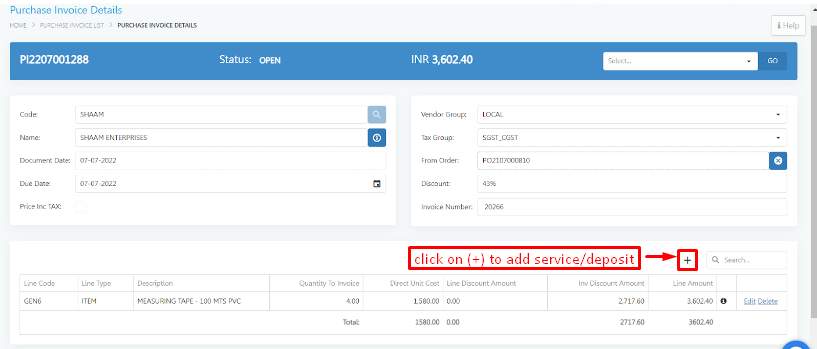 Select POST from the dropdown menu and click on GO.
User can see the posted document in Posted Purchase Invoice.