An expense is usually recorded only when a cash payment has been made to a vendor or an employee.
Expenses Journal mean the cost of assets or services enjoyed
Expense Journal entries are the critical accounting entries that reflect the expenditures incurred by the entity.
That is, any costs incurred as a result of a company's attempted or successful revenue production. Expenses may include cash, cash equivalents, and depreciation. A more general expense definition is any cost an individual or organization incurs within a specified period.
Step 1: Go to finance >> AP >> Expense Journal.
Step 2: Hit on (+) to add document.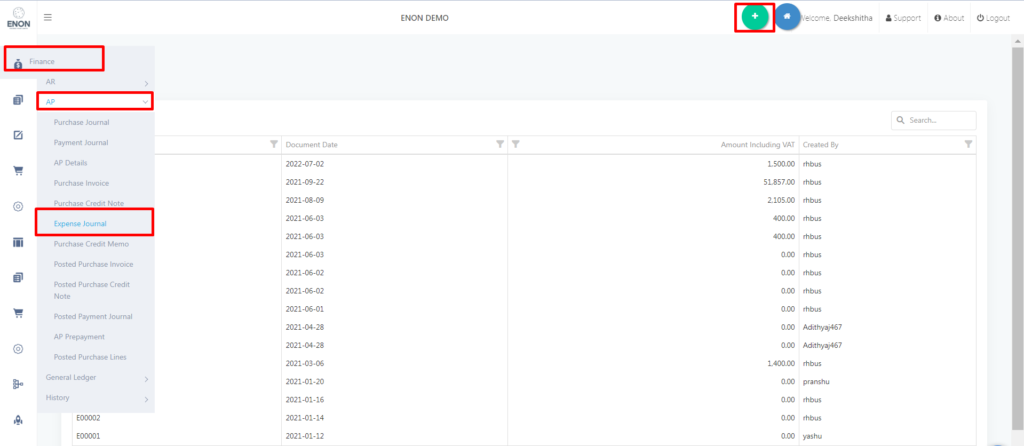 Step 3: Enter the details and hit on (+) button to add service item.

Step 4: Once you hit on (+) button the line code pop up will appear. Select the service item.

Step 5: Enter the details and click on save.

Step 6: Select post from drop down then click on Go.

Step 7: check and confirm and then post.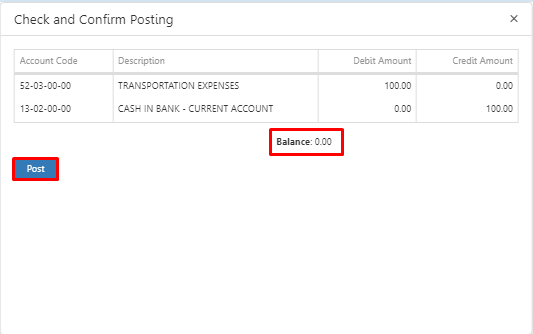 Step 8: Once it is post you will get the confirmation message.