Step 1: Go to CRM > CRM operation > Lead.
Step 2: Hit on (+) to create lead.
Step 3:Enter Lead Name and identifying keywords.
Step 4: Enter the name of Lead primary owner and Lead secondary owner.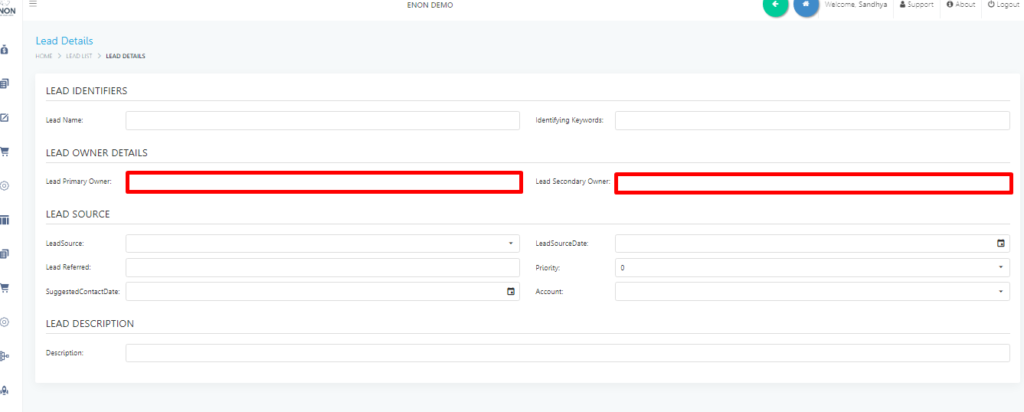 Step 5: Enter the Lead source.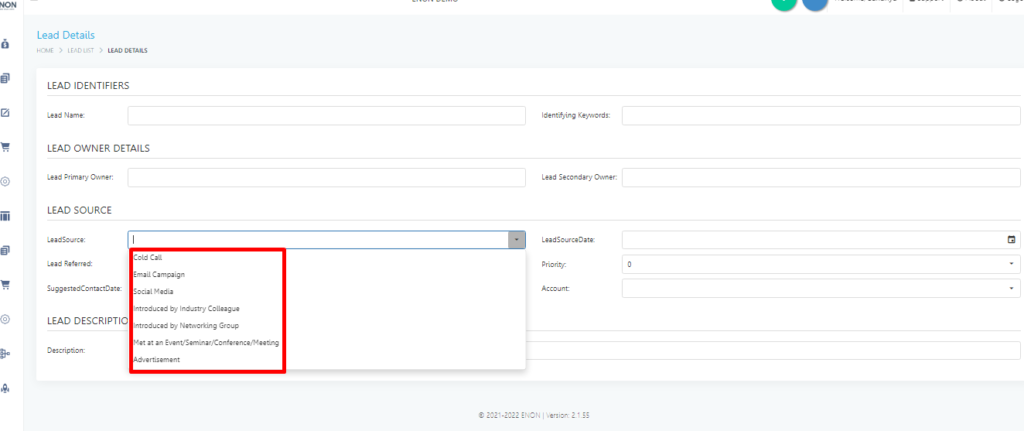 Step 6:Enter the Lead source date.

Step 7:Enter the name of Lead Referred.

Step 8:Enter the priority.
Step 9:Enter the suggested contact date.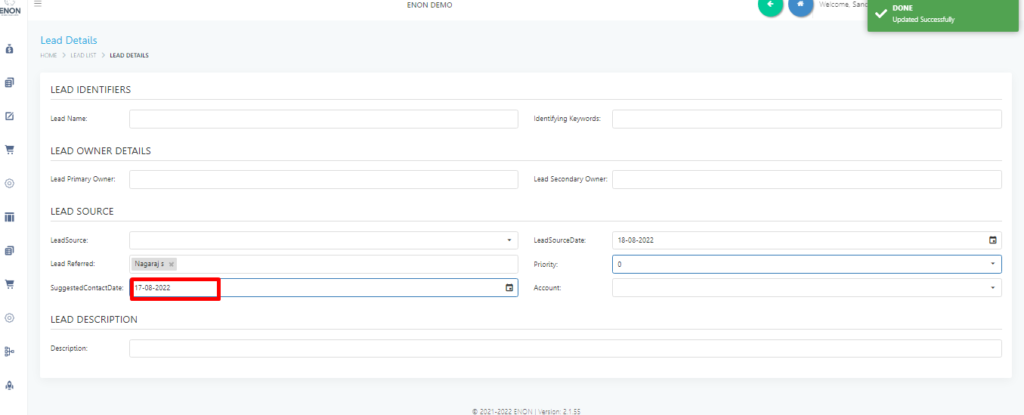 Step 10:Enter the Description of the Lead.