Accounts is to make records of all the transaction.
Step 1: Go to CRM >CRM operation >Account.
Step 2: Hit on (+) to create new accounts with unique accounts id.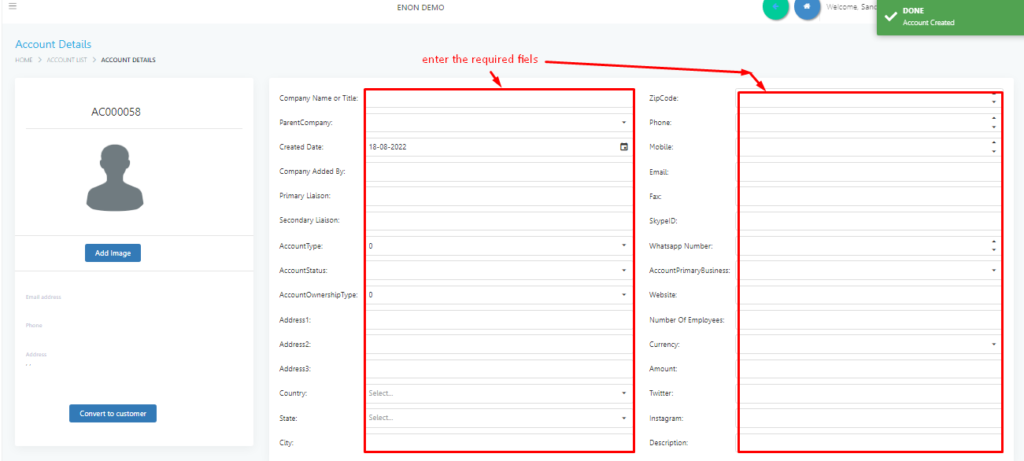 Step 3: Once all the details are filled click on convert to customer.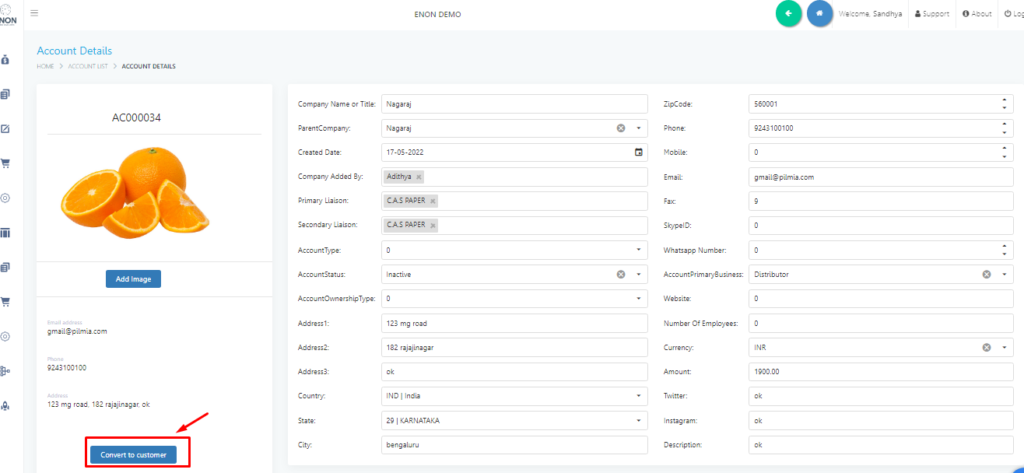 Step 4: Once you hit on convert to customer it should be navigate to the customer card operations tab where you can fill the tax id and select tax group whether it is SGST/CGST or IGST etc. once you fill the details click on save. and the customer can be selected in CRM ESTIMATES.