. A payments journal means the amount which will be payable to the vendor/supplier against the credit purchase of goods and services from them.
A payment journal, also called a cash disbursement journal, is a cash record of all transactions paid with cash by a firm.
The payments journal tracks all credit transactions to cash, meaning all cash payments made by the firm that decrease the balance in the cash account.
In this both credit and debit transaction are recorded.
Step 1: Go to finance >>AP >> payment journal.
Step 2: Hit on (+) button.
Step 3: select the vendor from search box and then add the payment method.

Step 4: Once you click on Show All then the lines will be displaying just give application amount then click save.
Step 5: Hit on charge tab then click on (+).

.

Step 6: Code come from Administrator >> account charges
Step 7: Once click on Add then from drop down select post then click on Go.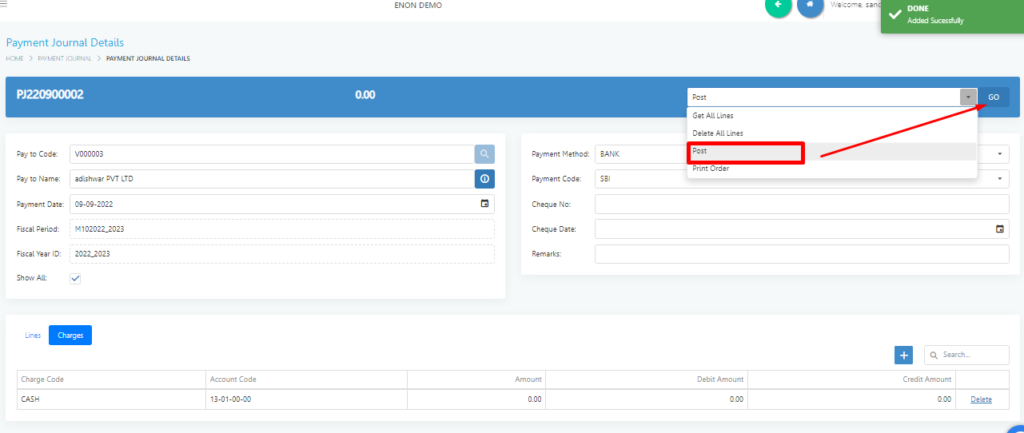 Step 8: check and confirm the details then click on post.
Step 9:once posted you will get conformation msg.